Covenant Youth Ministries (CYM)
Covenant Youth Ministries (CYM)
"Don't let anyone look down on you because you are young, but set the example for the believers in speech, in conduct, in love, in faith, in purity."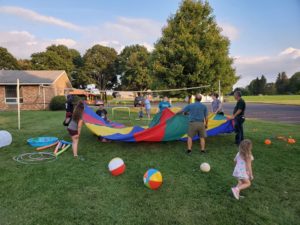 Kids of covenant
Here at Covenant Church we have a special group called "Kids of Covenant." It is a time for all children ages 3-12 or pre-k-6th grade to join us in food, fun, crafts and most of all to share the love of Jesus. Check our calendar for upcoming dates.
Photo: play time during VBS 2019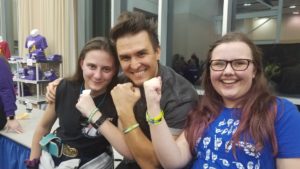 Covenant Youth
Covenant Youth or "youth group" is for all Middle & High School kids.
In addition to weekly meetings we also participate in several annual youth events. We encourage our youth to be bold in their faith and to find their identity in Christ.
Photo: Youth Rally 2020-giving a wristband to Ben Calhoun (Citizen Way)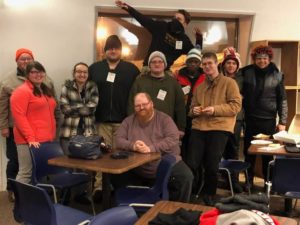 Crossroads Young Adults
At Covenant Church we still care about you even after you graduate. If you are age 18-35 you are considered a young adult. We typically meet once a month and location varies. It is a challenging time in life and we want you to know Jesus hasn't forgotten you and neither have we. So lets talk about it. No subject is off the table.
Photo: snow tubing at Blue Mountain
For more information on any of our Youth Ministries
CALL
Church Office (610)
837-7517
Michael Gold (Youth Coordinator) (484) 695-2976
Robert Fehnel (Leader K of C) (610) 533-2540
Michele Godiska (Leader K of C) (610) 570-3753
Autumn Altemose (Leader Cov Youth) (484) 350-1052
EMAIL
covenantumcmt@live.com
suziehomemaker64@live.com
oceanselkie7@gmail.com